If you want to experience many different designs or get a tattoo, but if you say you are very undecided, we would like you to consider patchwork tattoos. They are user-specific and may be delivering incredibly personal messages. It can be big or small, it doesn't have to be in order, you can have it done wherever you want. You can make each design stand out by leaving some gaps between the patchwork tattoos. In this way, you can find the opportunity to combine several different tattoos. You can cover your arms, legs, or back with bold patchwork tattoos. We will now examine the designs to give you a few ideas.
1. Patchwork tattoo sleeve
Arm tattoos look beautiful, no one can deny that. In this article, we are dealing with patchwork tattoos, so I will offer you ideas on this subject. Patchwork tattoos offer the opportunity to have more meaningful tattoos at different times, instead of covering your entire arm at once. Maybe to immortalize him on a trip abroad or at an important moment in your life. In addition, the price will always be much more affordable.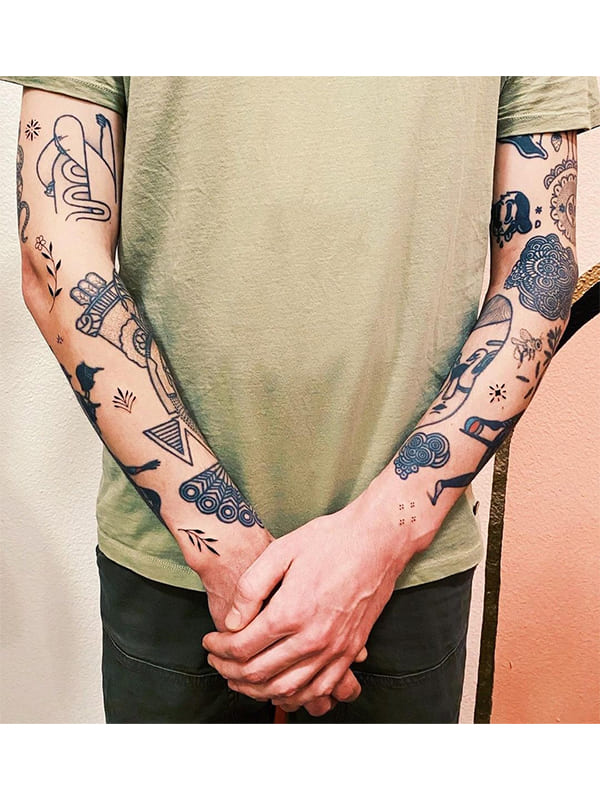 2. Black patchwork tattoo sleeve
You don't like colored tattoos, but if you want to have a patchwork tattoo, you can only have it done in black. Again, it is possible to come up with impressive and striking designs. I leave a black patchwork tattoo model for you.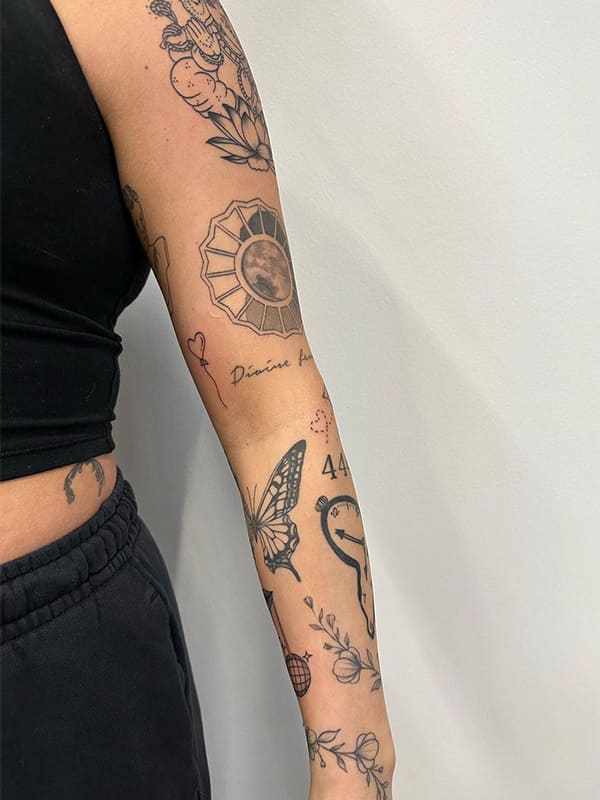 3. Female patchwork sleeve tattoo
They can be inspired by patchwork sleeve tattoo design for women. They look very attractive not only in men but also in women. Mixing a colorful or red minimal patchwork tattoo between them will allow you to achieve more striking results.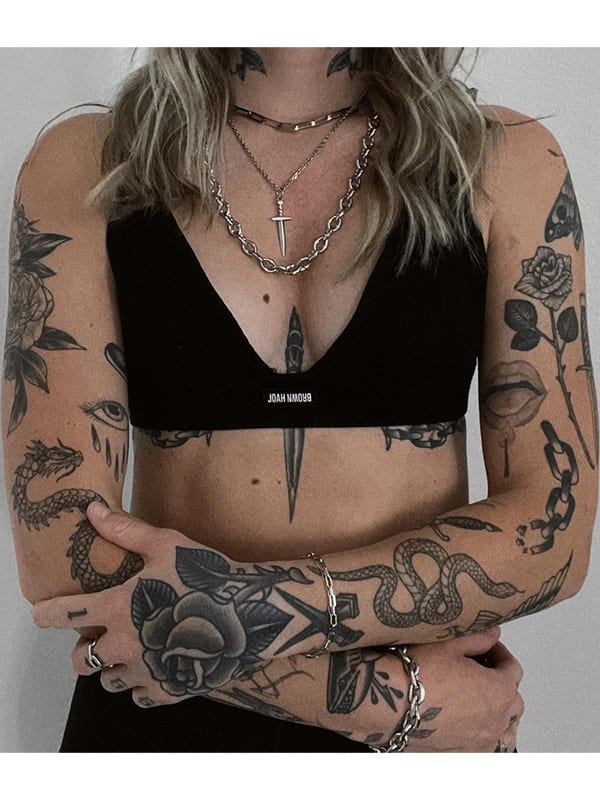 4. Minimalist patchwork sleeve tattoo
Minimalist tattoo lovers can get patchwork tattoos. Minimalist patchwork tattoo designs can be found in many places and scattered in the same way. I really like these kinds of tattoos and I have these kinds of tattoos too.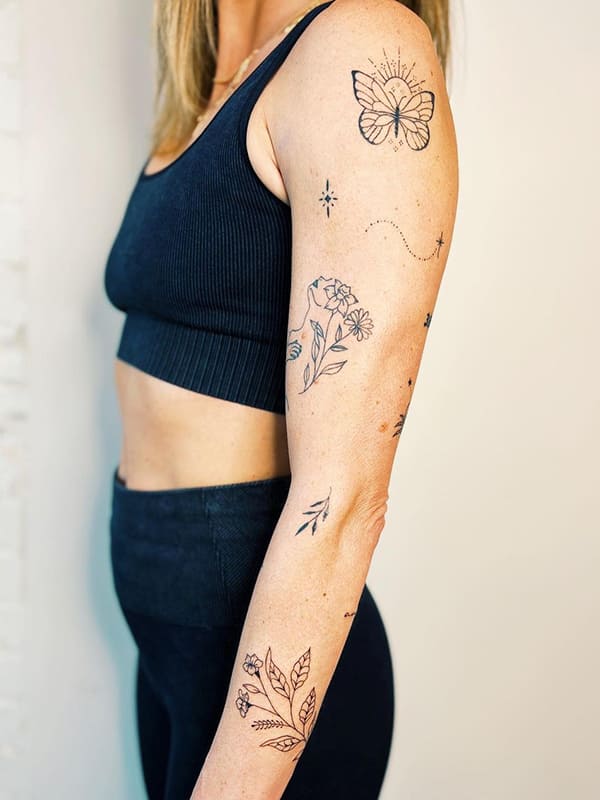 5. Patchwork thigh tattoos
Thigh tattoos are understated and attractive. The thigh area can be easily covered with long clothes. This makes the tattoo on your body more intimate. It is also ideal for a large thigh patchwork tattoo as the area is large enough.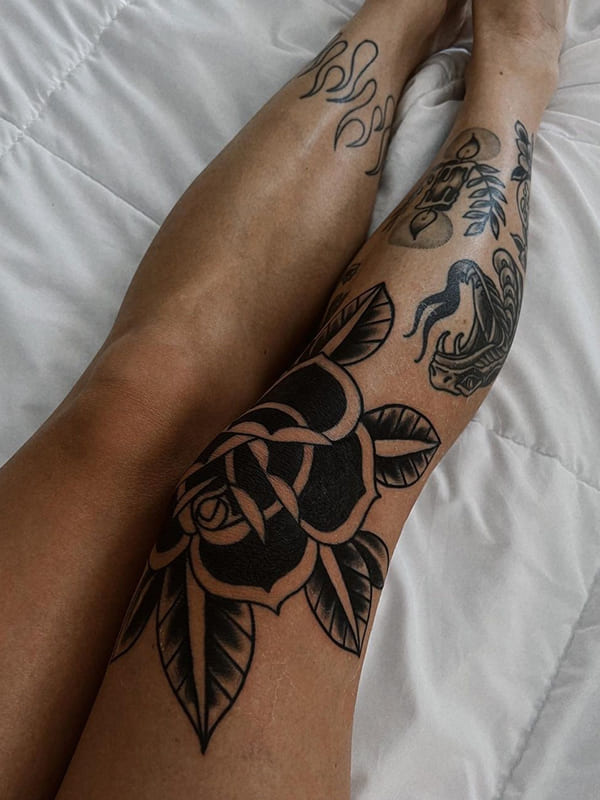 6. Patchwork chest tattoos
Since patchwork chest tattoos will cause a lot of pain on your body, it would be wiser and more valuable to have meaningful tattoos there. You may experience some pain when getting a tattoo, thanks to the thin skin, close proximity to the bone, and general sensitivity of the area. Certainly not unbearable. However, it will be very meaningful to keep your special design close to your heart.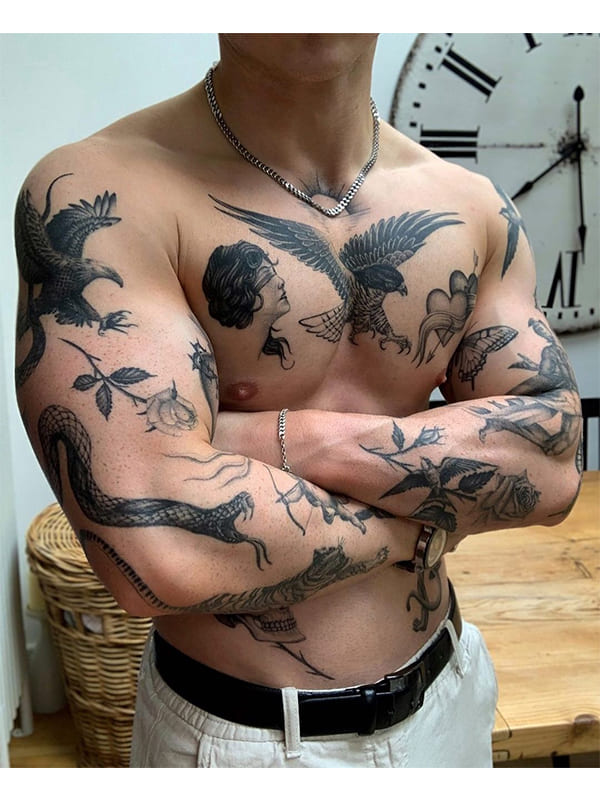 7. Simple patchwork tattoos
Patchwork tattoos can be detailed or simple. You can combine several tattoos by leaving gaps between the designs. This allows each design to stand out and convey a message. It will be a great choice for those who like plain, simple tattoos and those who prefer minimalist tattoos.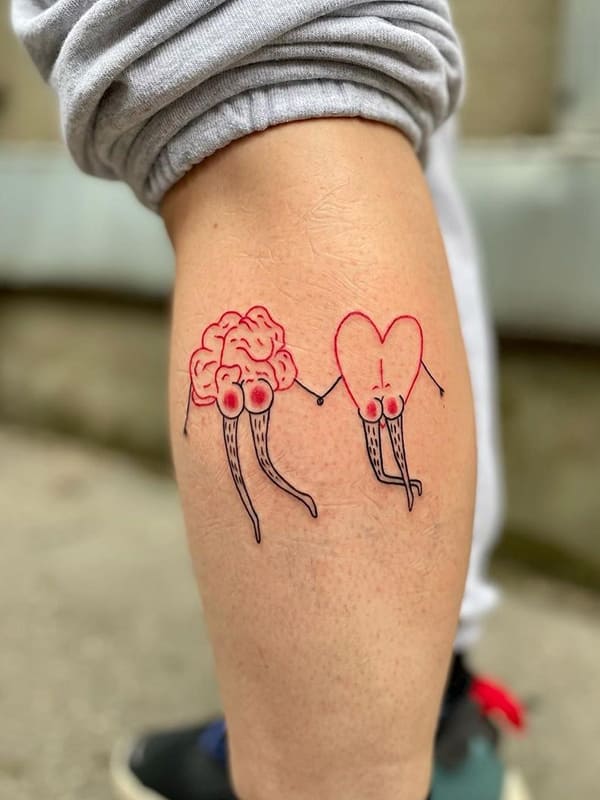 8. Small patchwork tattoos
Small Patchwork tattoos look amazing. Combining a few to create a patchwork tattoo effect will create a beautiful design. Smaller tattoo designs provide you with great convenience in terms of placement. At the same time, each tattoo will be finished faster and will make you happy in terms of cost.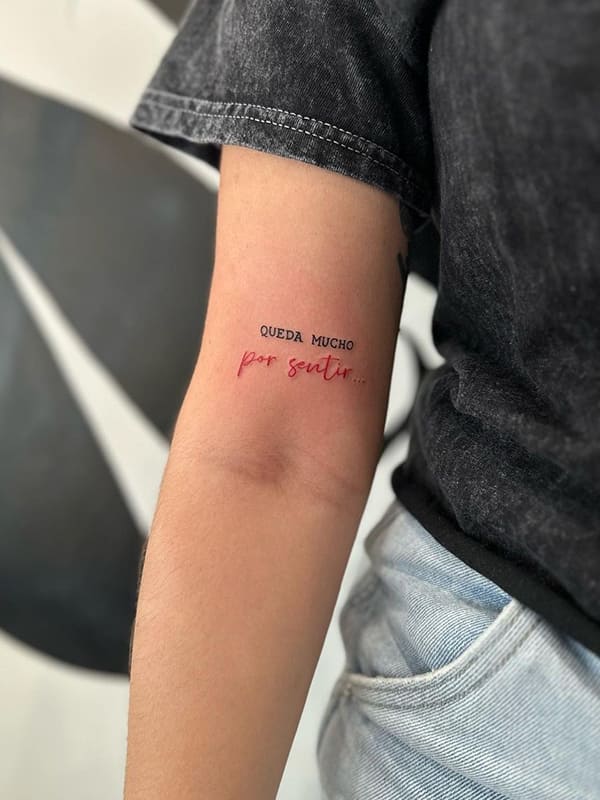 9. Leg patchwork tattoos
Leg patchwork tattoos look creative and aesthetic. When combined with short shorts and skirts, incredibly beautiful images emerge. You can cover both legs or one with patchwork tattoos, or you can have them work in a limited area.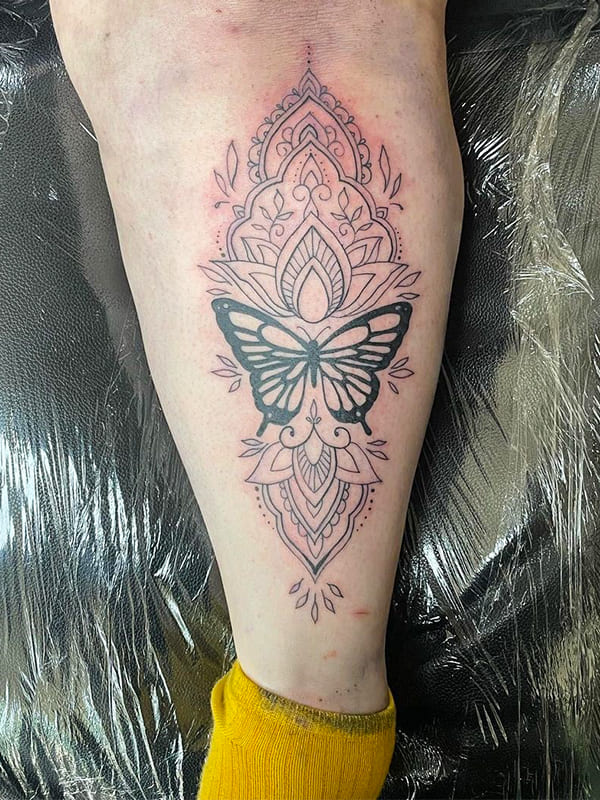 10. Arm patchwork tattoos
Arm tattoos are versatile and fit in patchwork. It gives you enough space for a large or detailed tattoo. You can choose it for your first tattoo for your arm. Because the pain threshold is very low there. You can easily cover it or you can easily display your magnificent patchwork tattoos.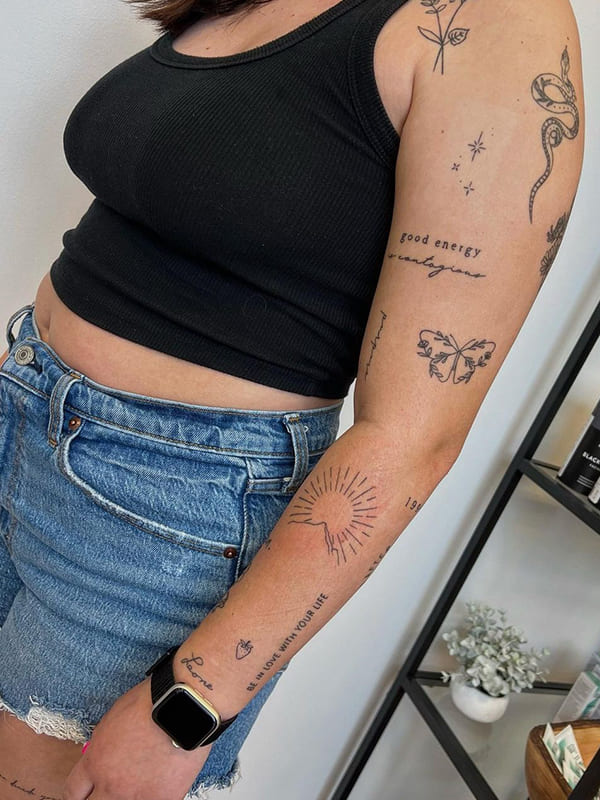 11. Patchwork tattoos aesthetic
Aesthetic patchwork tattoos will become striking when you stick to a style or a special theme. It is a great choice for those who want your tattoos to tell a story and to immortalize different memories in your life. Here, he wanted to get a tattoo with a beautiful message about himself with a single tattoo.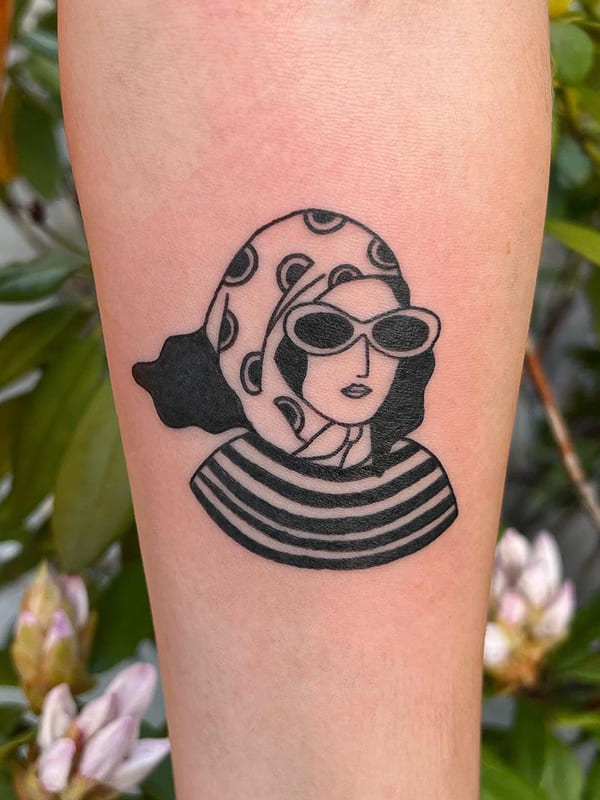 12. Traditional patchwork tattoos
Traditional tattoos are ideal for those who love rebellious and bold tattoos. The designs are generally 2 dimensional and do not go into much detail. But they can be brightly colored, so they are very attractive. If you like these traditional style tattoos, you can combine them with the patchwork tattoo style.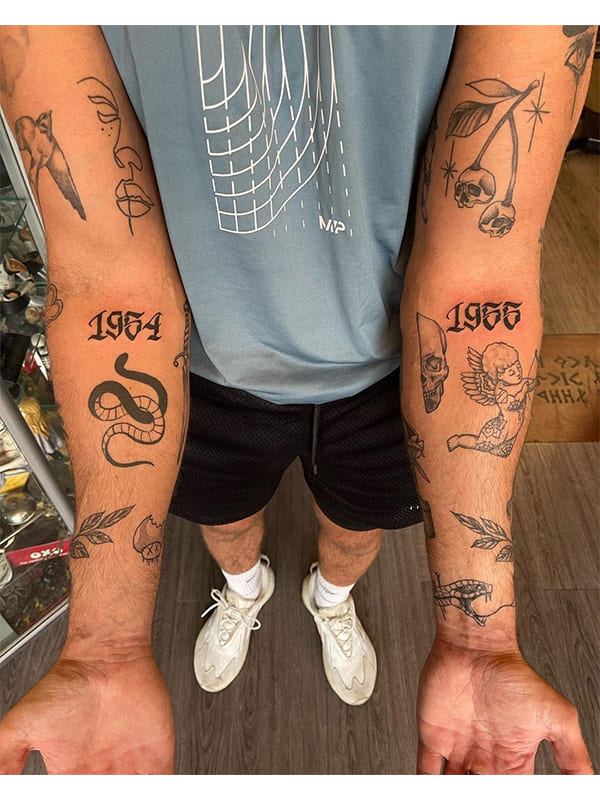 13. Flower patchwork tattoo
Flower tattoos usually look symbolic and sweet. Flowers often symbolize beauty, growth and naivety. Now it can be a great idea to blend your favorite flowers as patchwork tattoos. I'll leave you a few flower patchwork tattoo ideas for inspiration.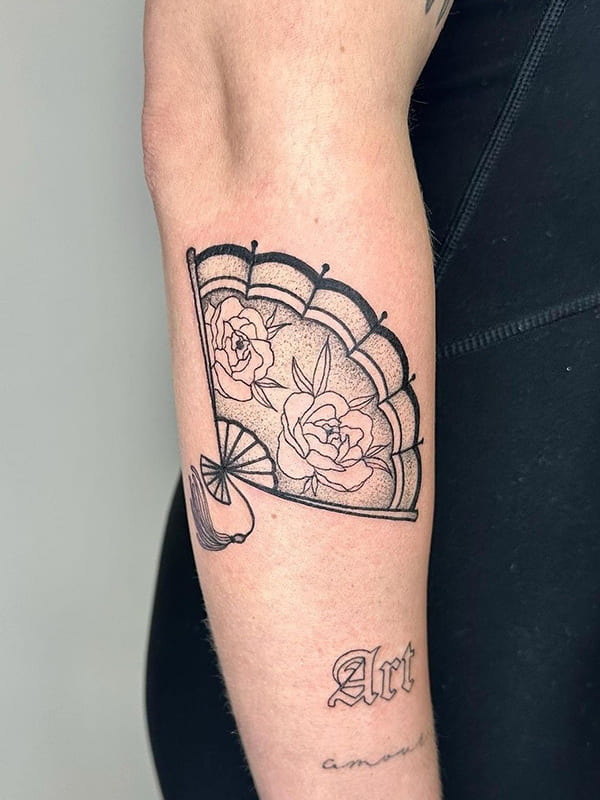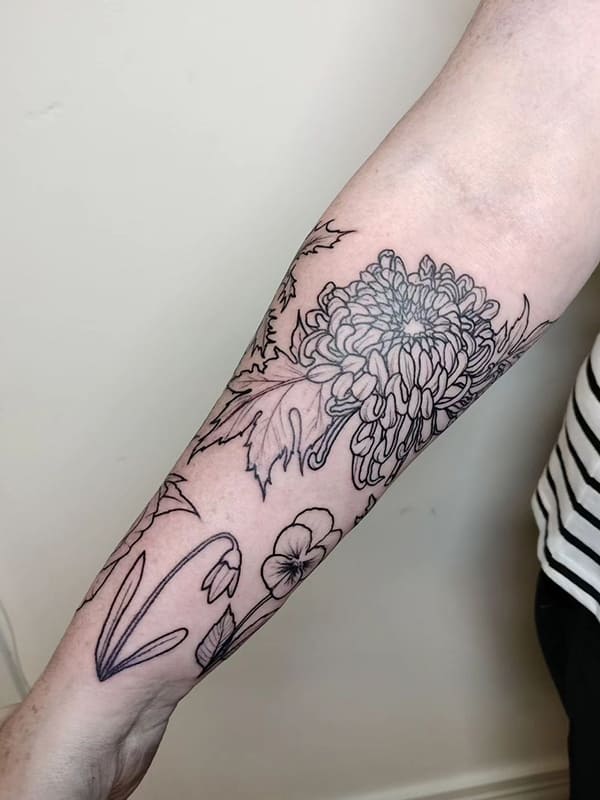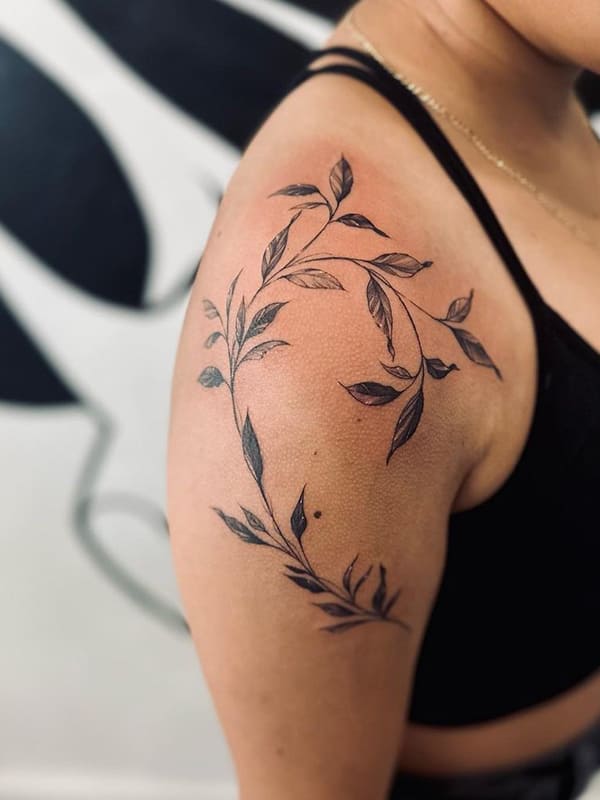 14. Patchwork hand tattoos
Hand tattoos look pretty cool, don't they? Small designs are generally preferred due to limited space. But you can combine several small tattoo designs to create a patchwork design. Finger and hand tattoos fade a bit quickly, but they are gorgeous in appearance!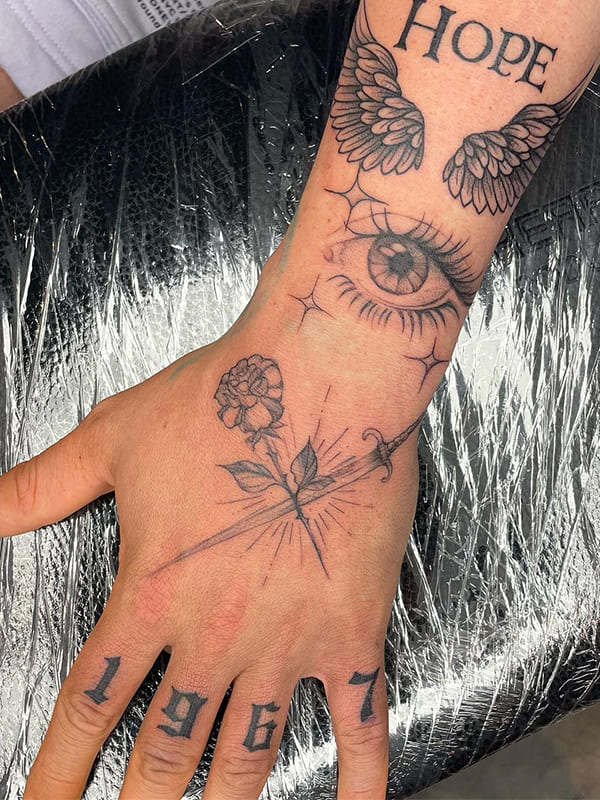 15. Forearm patchwork tattoo
The Forearm is a nice place for your body tattoos. It will make you versatile for your forearm tattoos. It also allows you to display it easily. In terms of visibility and attractiveness, the forearm is an ideal place.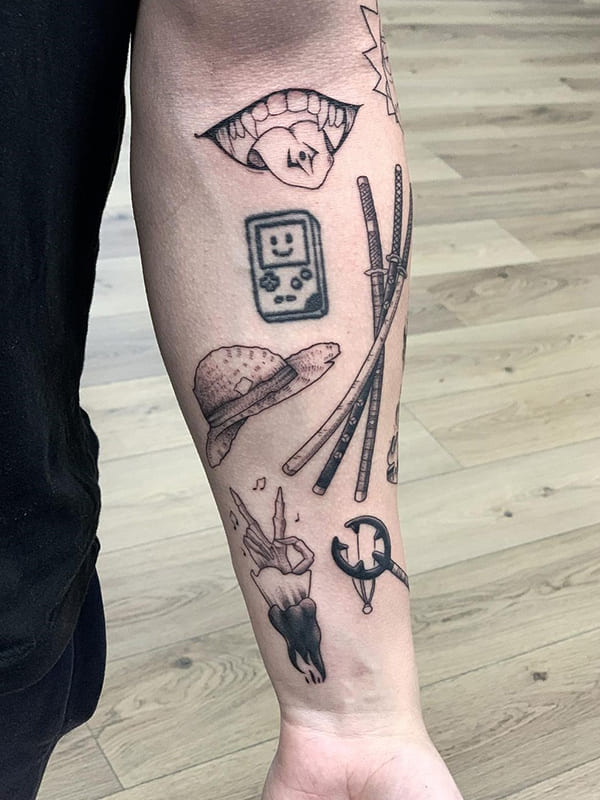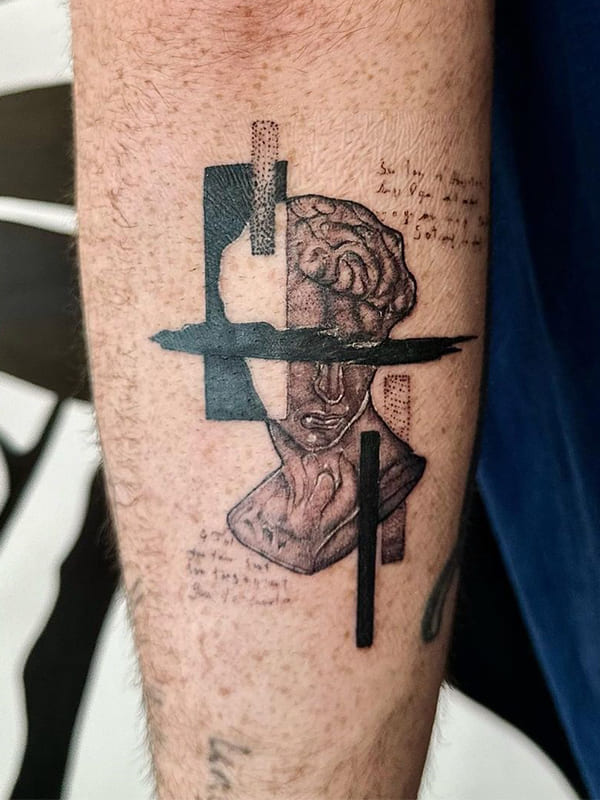 16. Anime patchwork tattoos
If you want a patchwork tattoo but can't give up on anime tattoos, I have a nice design idea for you. Chrollo Lucilfer and Marin Kitagawa have embroidered their tattoos on the body beautifully. In this way, you can get the design you want with anima patchwork tattoos.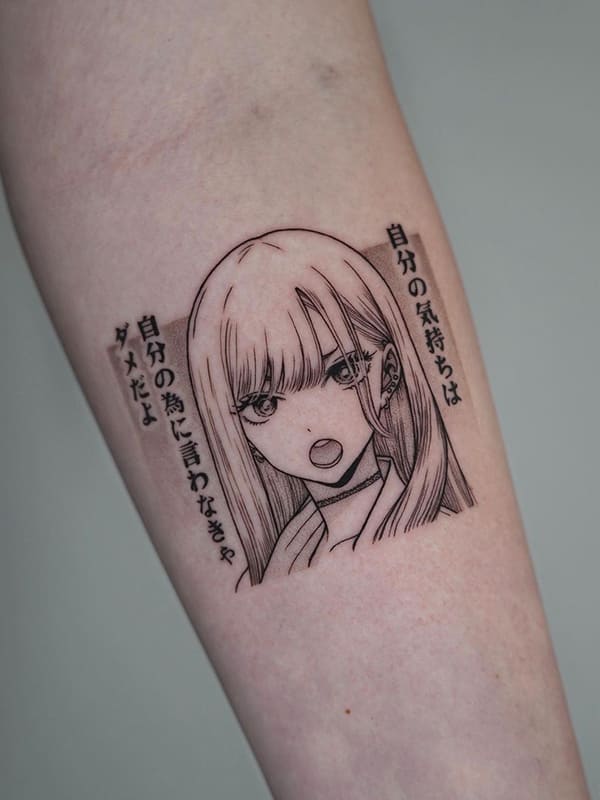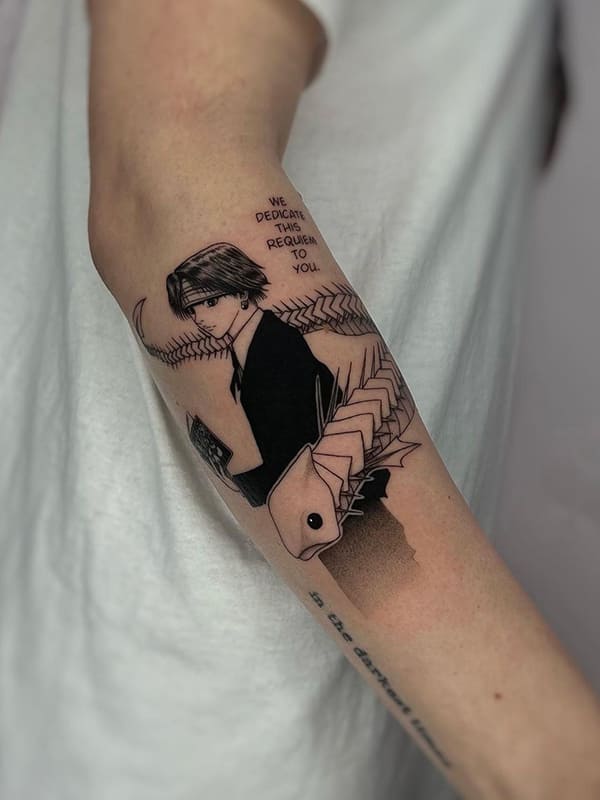 17. Patchwork tattoos men
Patchwork tattoos look pretty good and assertive for both men and women. I like more rebellious designs for men and more minimal and sweet designs for women. As men, patchwork tattoos will look gorgeous on the arm, leg, or chest.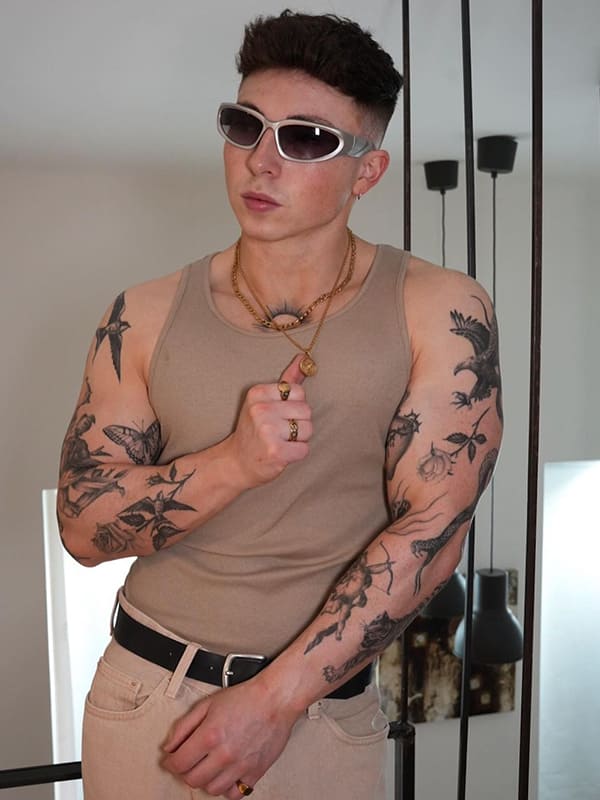 18. Cool patchwork tattoos
Want cool patchwork tattoos but don't have a specific place on your head? Shoulder, forearm wherever you want, how about a skull and desert theme like this? You may not want to stay on a particular theme. If you say so, create a combination of the designs you want and start embroidering them on your body. Over time they will look great cool as a whole.