It can be a very good idea to carry palm trees, which are the symbols of summer and hot weather, on our bodies. A cheerful, slightly relaxing type of tattoo, the palm tree tattoo reminds us not to worry about anything in life and to relax. From simple palm tree tattoo, representing the sunset, like the sun setting on the horizon or a few waves. Classic style or minimal if you wish. I will compile many palm tree tattoos for you.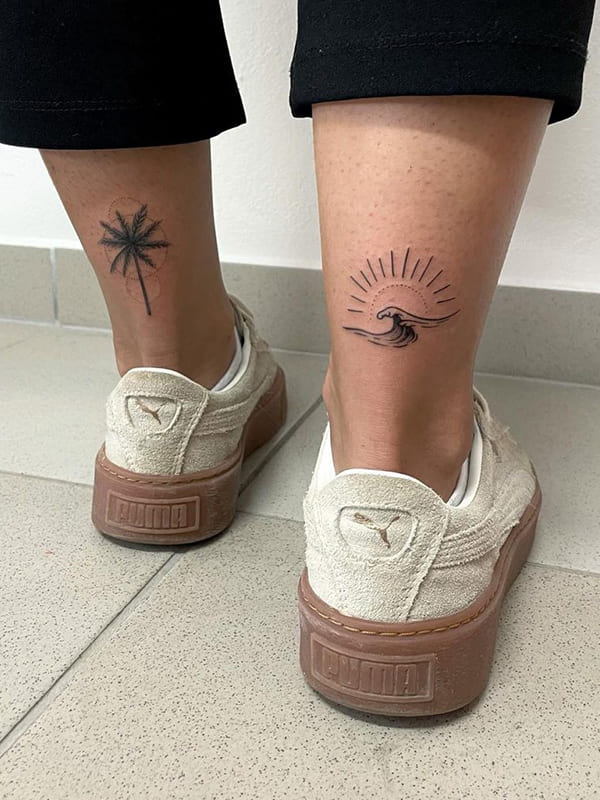 Palm tree tattoo design
I am with you with palm tree tattoo design. If you are choosing a palm tree while getting a tattoo, you may want to symbolize the meaning of just standing upright. The palm tree tattoo can be applied to any place you wish, such as forearm, back, leg, wrist, neck. The palm tree tattoo looks very nice in any way whether it is applied in color or monochrome black. Dimensions will vary depending on the location. Since a palm tree tattoo does not carry negative energy, you can easily get it done as you wish.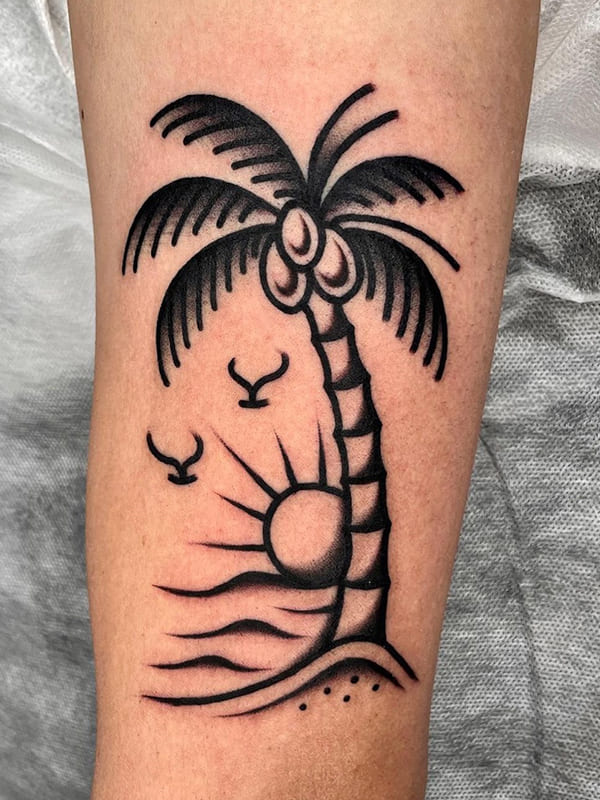 Small palm tree tattoo
You might consider getting a small palm tree made. Or, since this is your first tattoo, you don't want to do anything big and want to minimize the risk. You are right, you can have a small palm made and meet its magnificent energy right now.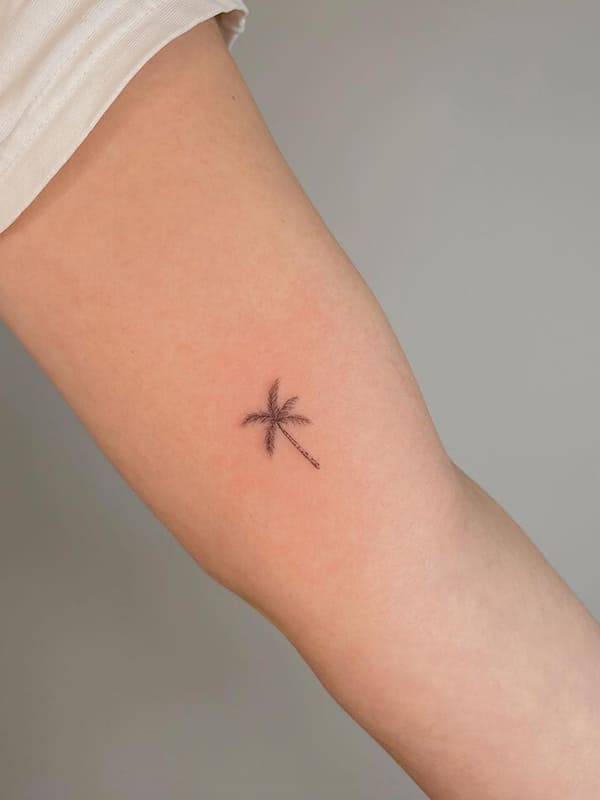 Minimalist palm tree tattoo
Of course, there is a palm tree tattoo for you, minimalist tattoo lovers. I also like minimal design tattoos. It is a very sweet idea to add a palm tree among your other designs.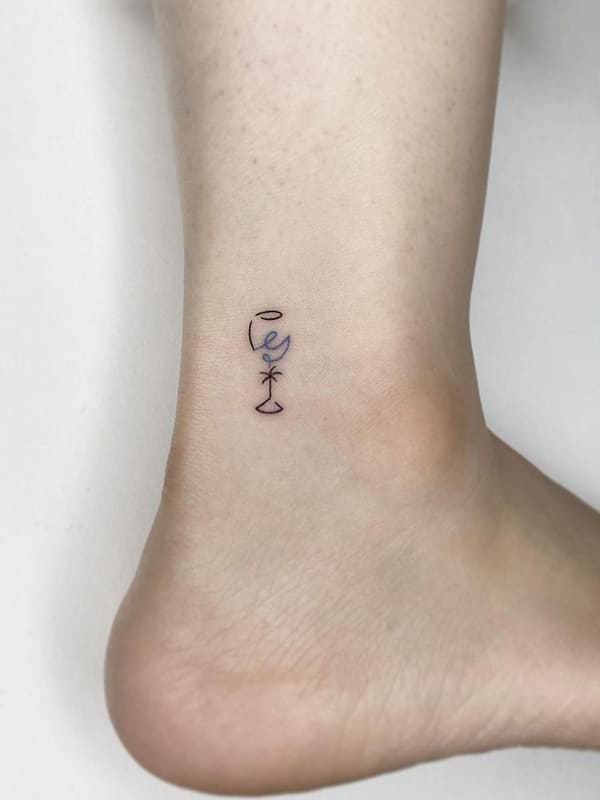 Palm tree tattoo ankle
The air of ankle tattoos is different. If you are considering a palm tree on your ankle, you can choose such a model.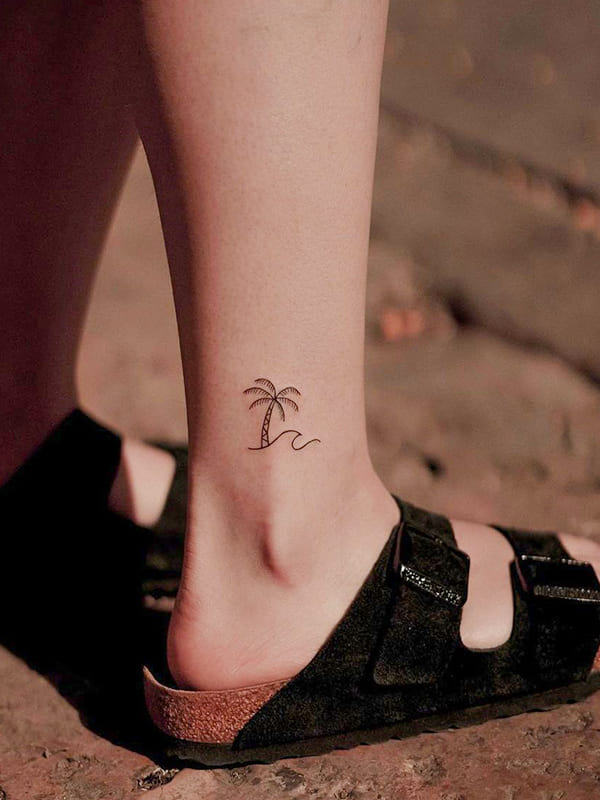 Palm tree sunset tattoo
When you think of sunset, what comes to mind is a palm tree. You can combine your palm tree with the sunset and make the event sweeter.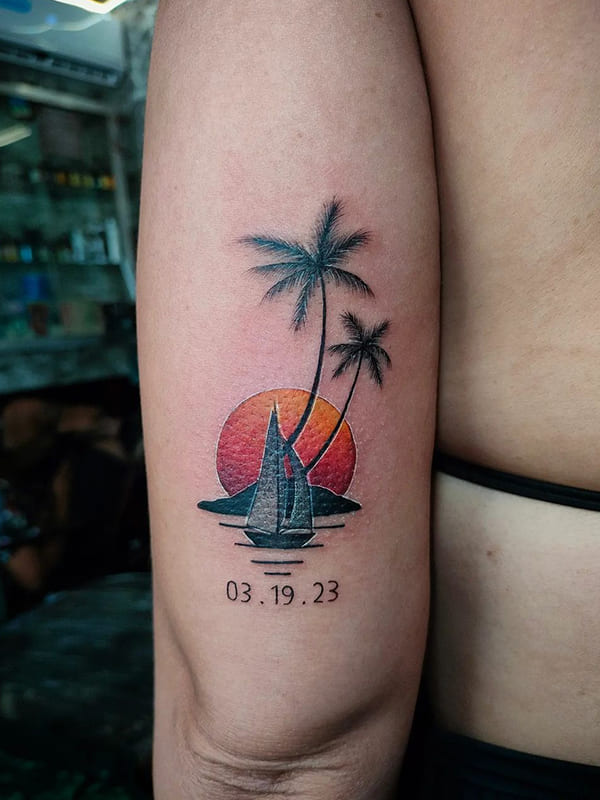 Simple palm tree tattoo
If you're thinking of a simple palm tree, you probably like linear tattoos. No problem, you have a beautiful tattoo design inside you.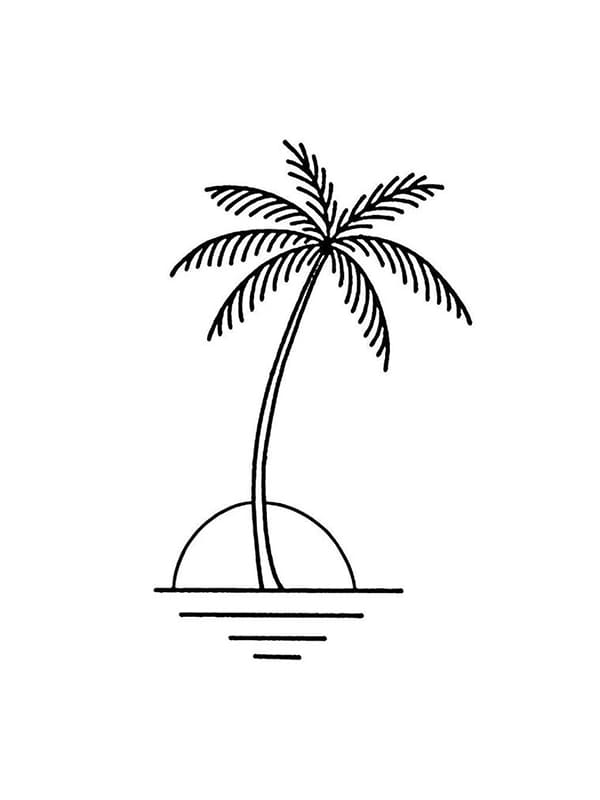 Palm tree forearm tattoo
How about a beautiful palm tree on your forearm? I think it will look pretty good.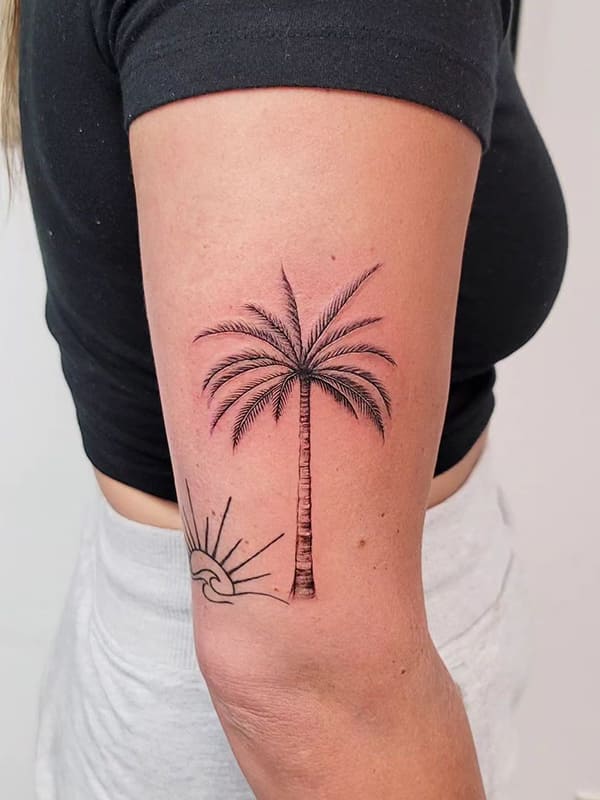 Palm tree tattoo for men
Palm tree tattoos are not just for women. Of course, it is a model that suits men very well. I think it should be more common in men.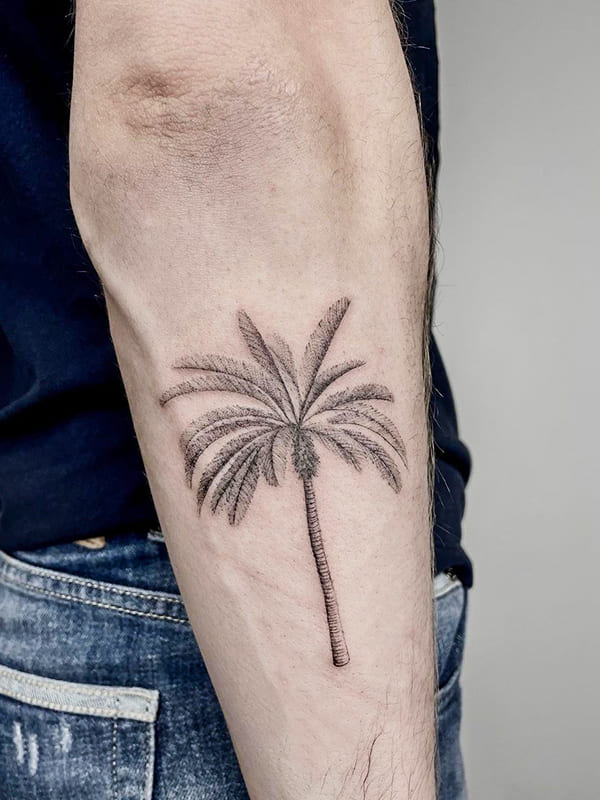 Traditional palm tree tattoo
How does it sound to color your palm tattoo with traditional touches? As you can see, great results can come out.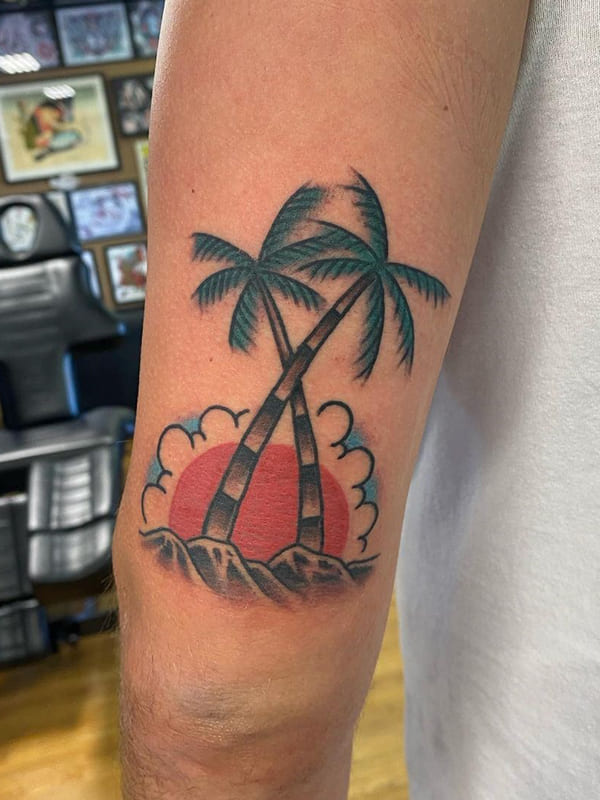 Palm tree and wave tattoo
The palm tree and the wave tattoo look great together. Sea, sand, sun, wave and palm. You should carry this warm couple on your body.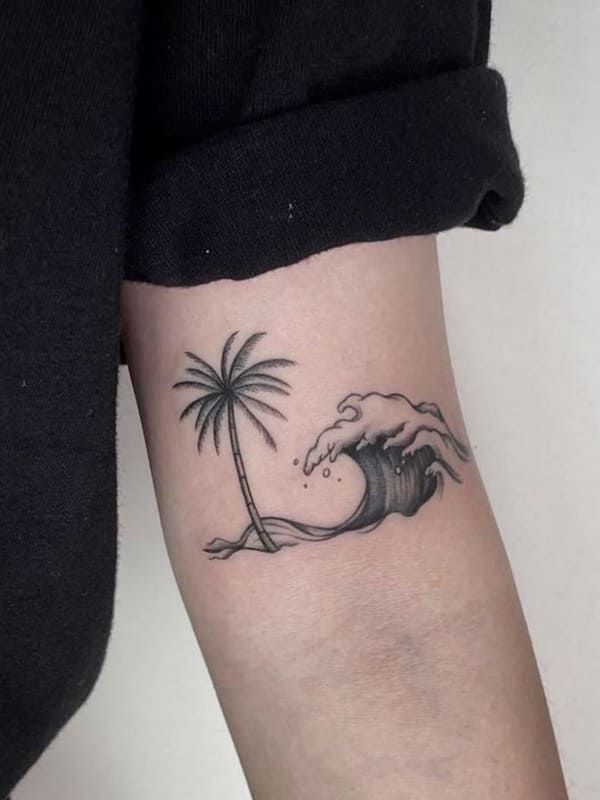 Or a more colorful wavy palm tree design.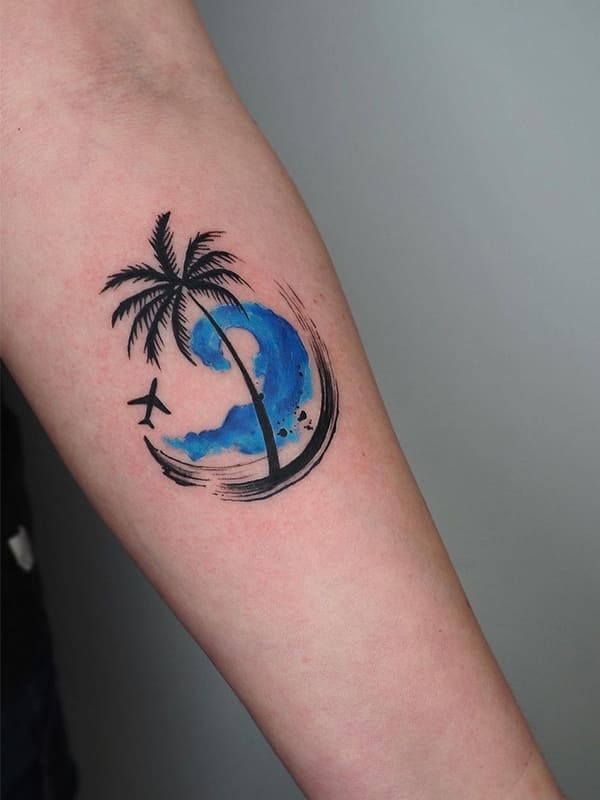 Palm tree beach tattoo
Palm tree beach tattoo, I continue with. It is almost a picture of the sun and the summer season. I think these two are pretty sweet.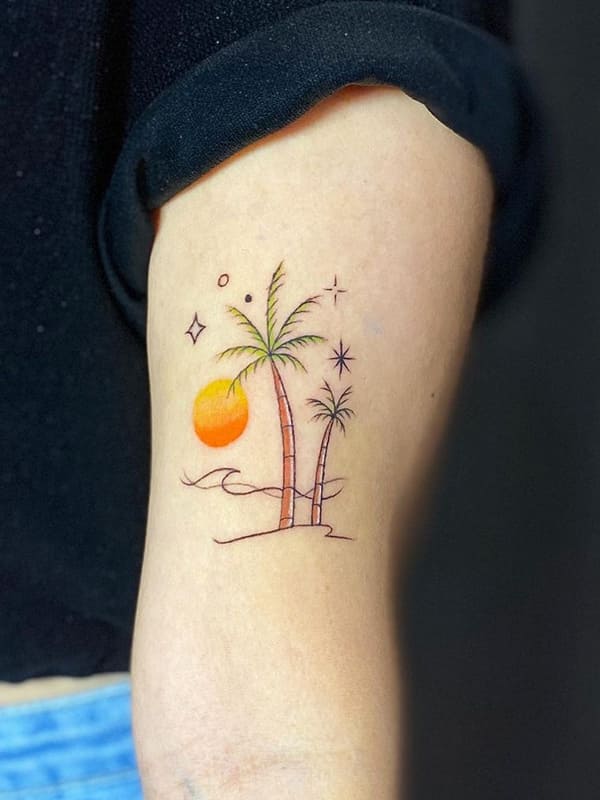 Tiny palm tree tattoo
Small palm tree tattoo is also ideal for minimal lovers. In this design, a beautiful mussel shell features sea and sun.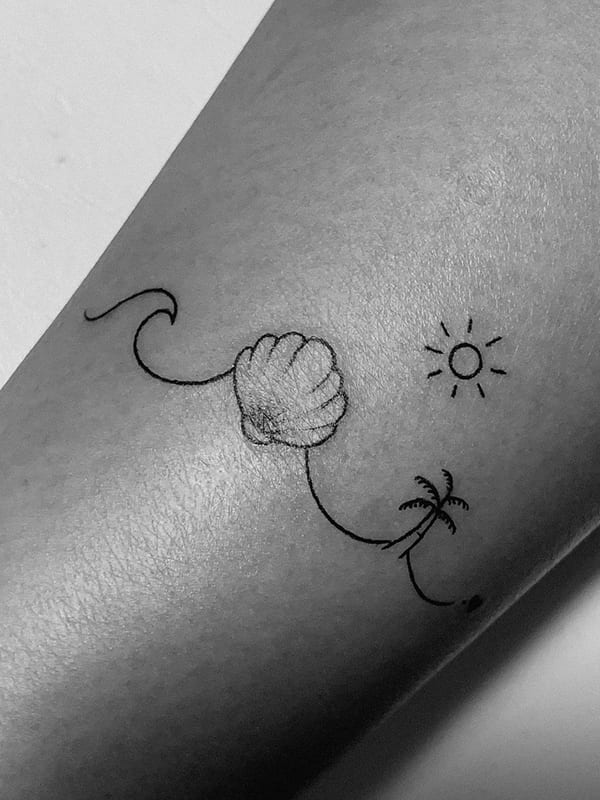 Palm tree and sun tattoo
Palm tree and sun tattoo duo. Linearity is prominent in this design. An even more creative story was told with a beautiful seagull.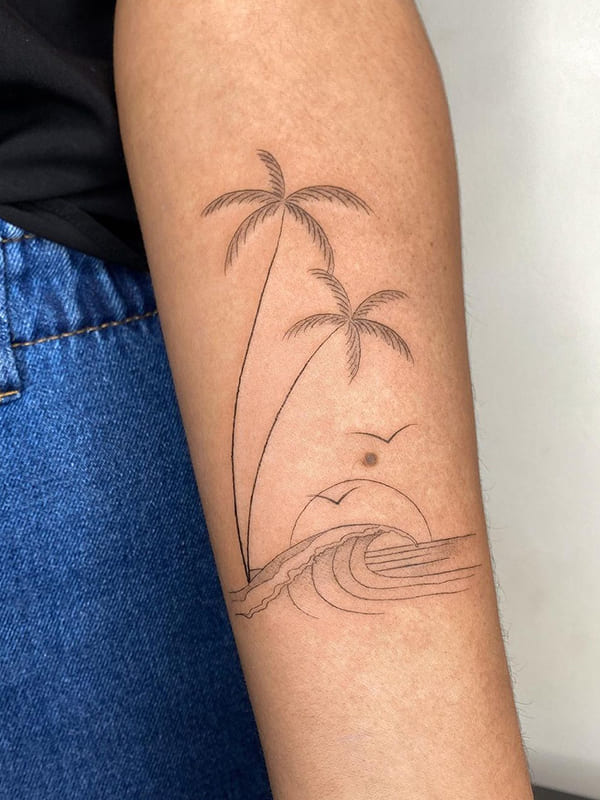 Palm tree finger tattoo
You may want to have the palm tree done on your finger. More minimal and small palm tree patterns would be ideal. Or you can have a full palm tree made, not linear as in the photo.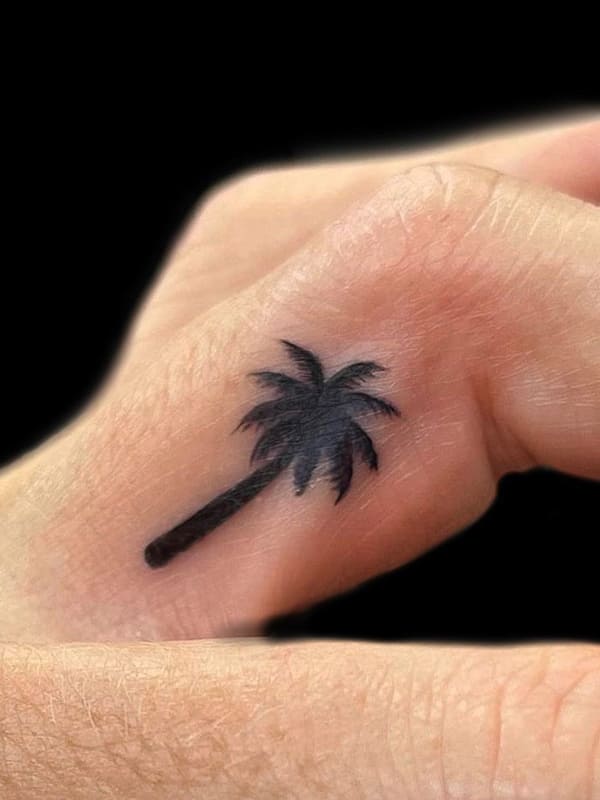 Palm tree tattoo wrist
This type of tattoos look very nice on the wrist. I think you can also consider your wrist.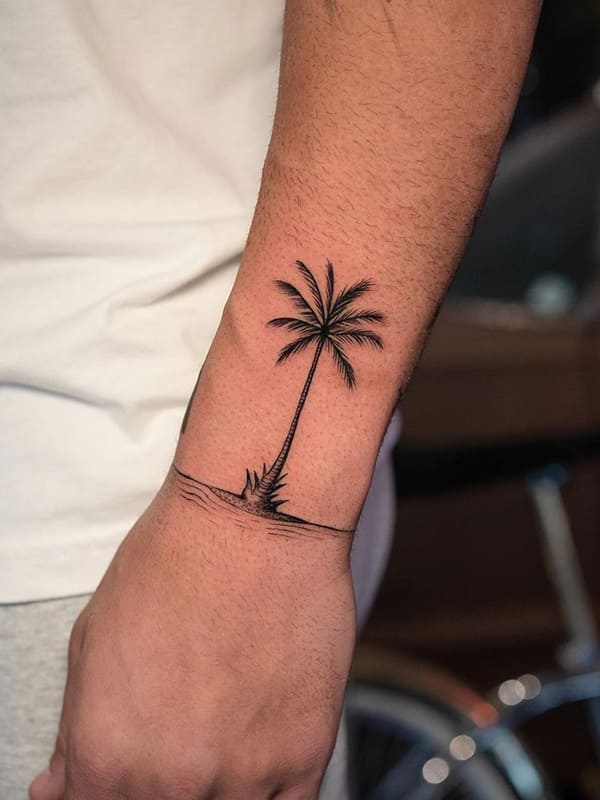 Color palm tree tattoo
The colorful palm tattoo looks pretty good. I agree it seems more traditional. But recently, colored tattoos are more popular.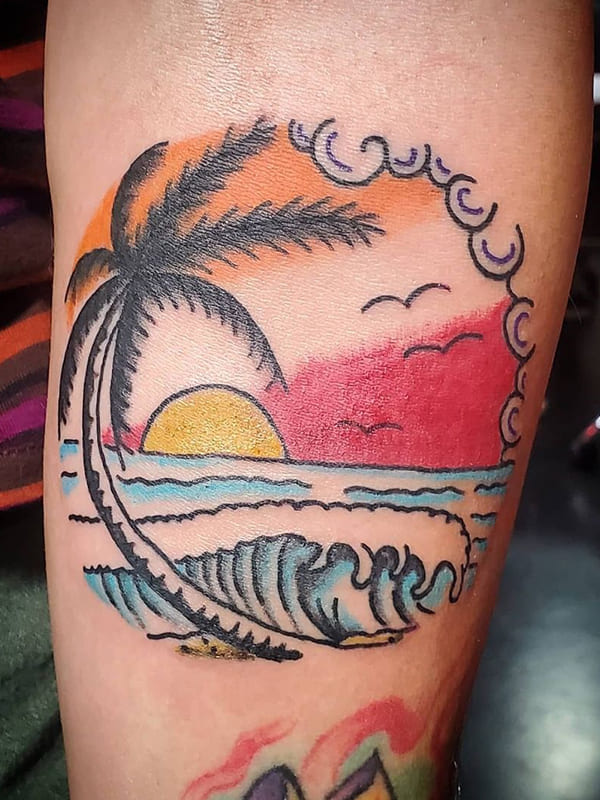 Palm tree foot tattoo
If you are considering a beautiful palm tattoo on your foot, it can be on the foot as in the model. Although the sides are generally preferred, it looks more beautiful on the feet.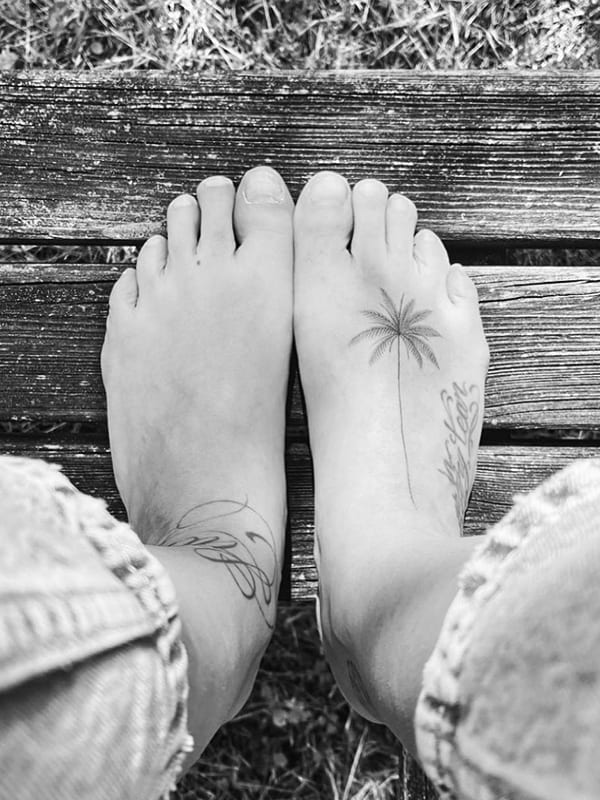 Palm tree heart tattoo
Lovers or close friends can make a heart out of a palm tree. The varieties can be multiplied further, but I leave this to you.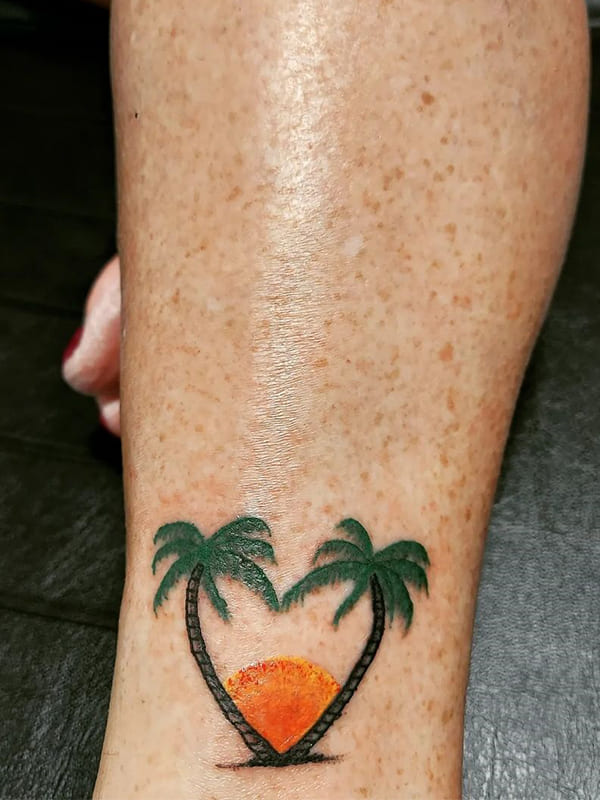 Palm tree leaves tattoo
The palm leaf is a spiritual value that symbolizes worshiping and greeting Jesus at his last coming to Jerusalem. The meaning of palm leaves is actually so deep. And a tattoo of just leaves can look pretty good.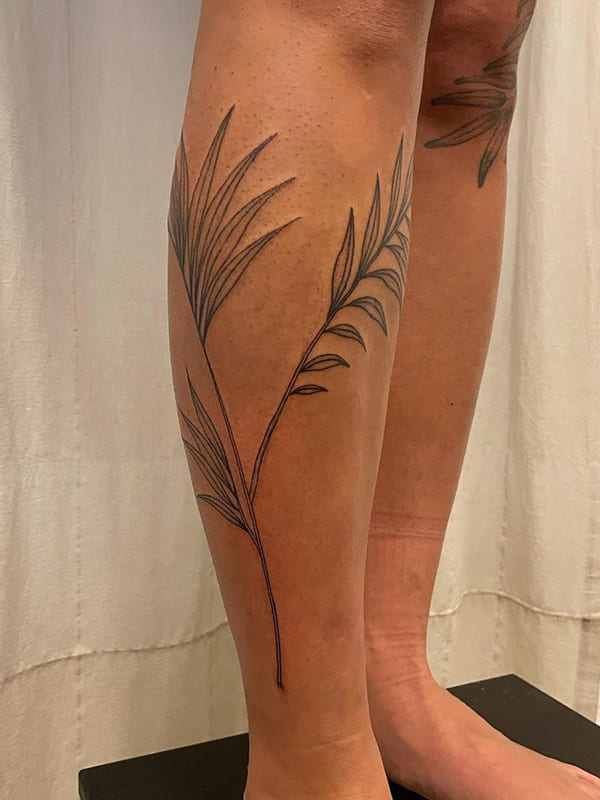 Or a different palm tree leaves design;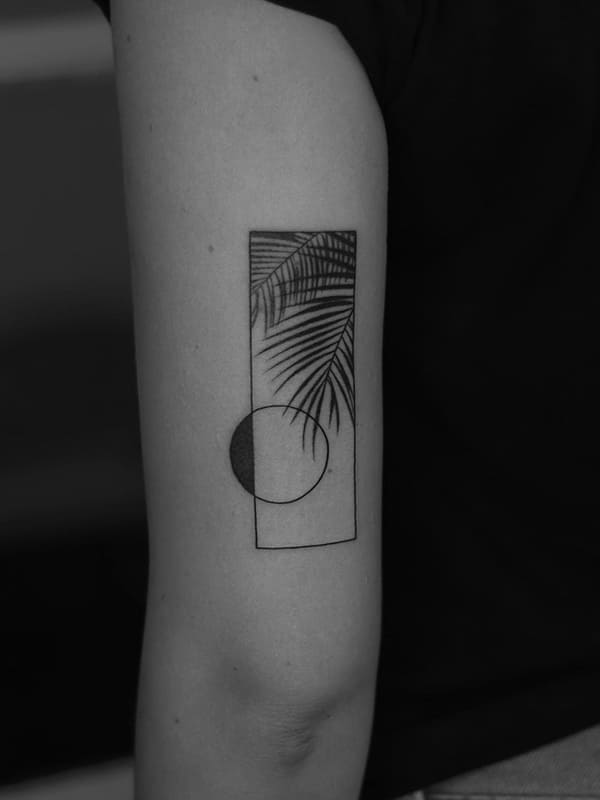 Fine line palm tree tattoo
If you want to have a palm tree tattoo but consist of fine lines, there is a design for you. I love very fine linear tattoos too.