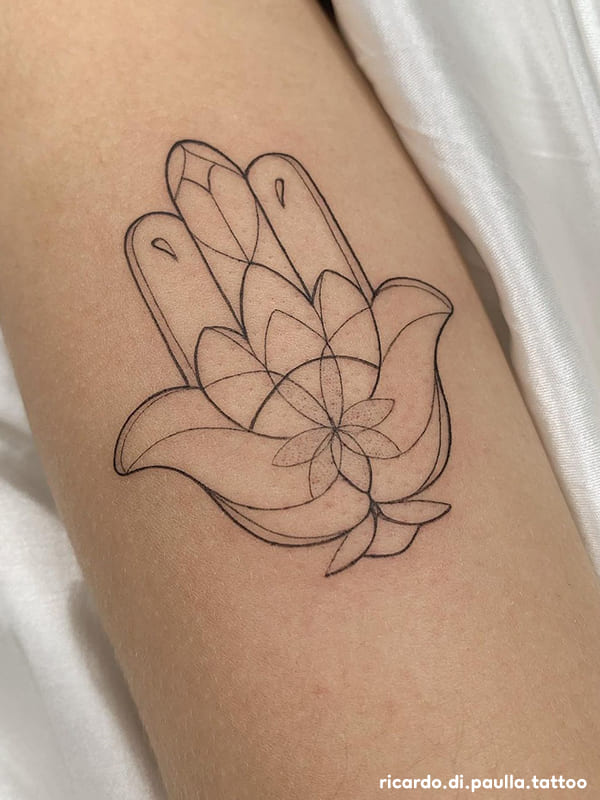 I would like to introduce you to the lotus flower tattoo, which is a symbol of spiritual awakening. Almost 9 out of 10 people know about this tattoo. Even if he didn't know, he must have heard the name. So what is the secret of this lotus flower?
The reason why the lotus flower is so famous is the meaning it expresses to us considering the characteristics of the plant. It also has an important place in mythology.
To briefly talk about the characteristics of the lotus flower, it is an aquatic plant from the Nelumbonaceae family. It grows in polluted waters and lives on the surface of the water. It usually has 12 petals, and 13-petaled ones are very rare, which is why it is believed to bring bad luck. Leaving aside its ordinary features, the lotus flower is known as the cleanest plant and never gets polluted, although it grows in polluted waters. So how can this happen?
Even if there is dust on the lotus flower, it immediately shakes its leaves and collects it somewhere. Then it transfers the rain water to this part and cleans itself. Apart from that, the lotus flower closes in the evening and goes under water, then blooms again with the sunrise and comes to the surface of the water. Thus, the symbol of eternal life became a symbol of spiritual awakening. Due to these features, the lotus flower tattoo is among the most preferred ones.
Today we will take a look at lotus flower tattoo ideas. I am sure you will choose the best one for yourself from these great ideas.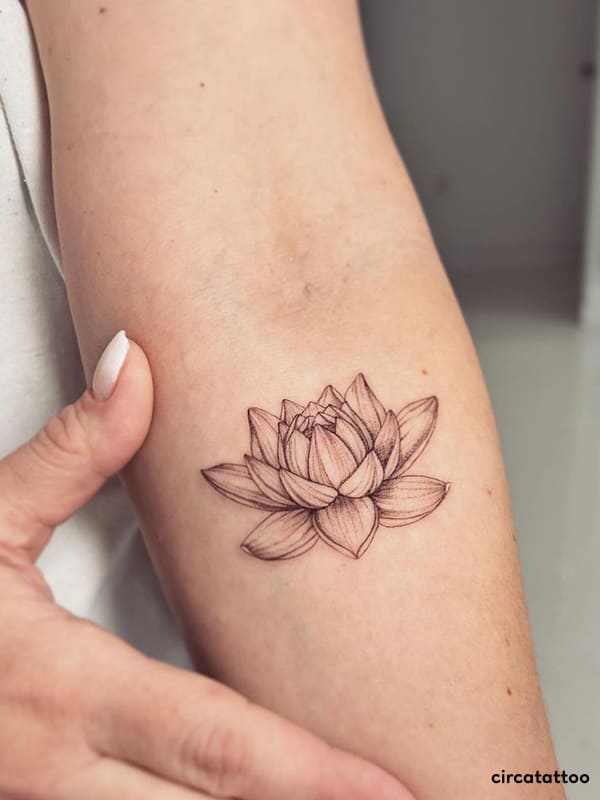 Lotus flower tattoo designs
Lotus flower tattoo designs are quite plentiful. That's why you have so many options. You can have this cute flower made almost anywhere on your body. Now we are going to take a look at my favorite lotus flower tattoo designs for you.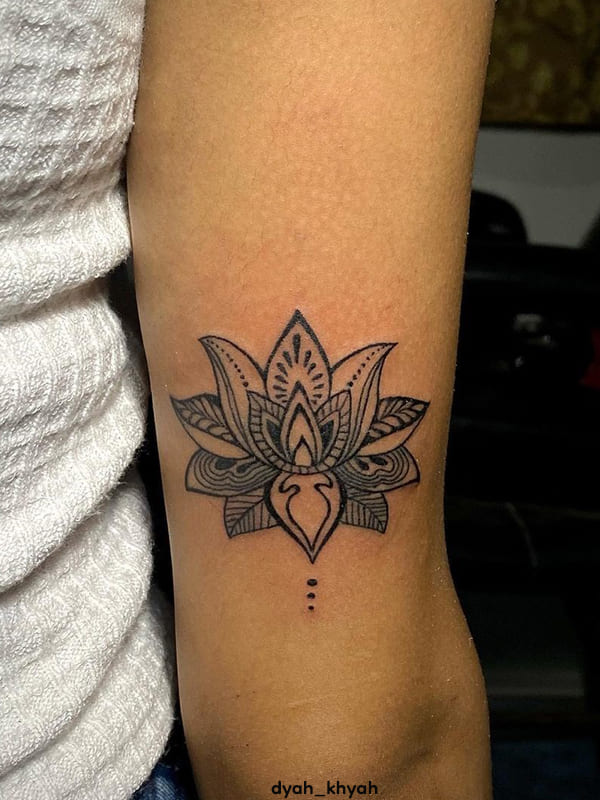 Mandala lotus flower tattoo
Combining lotus flower with mandala tattoo is a great idea. If you don't want an ordinary lotus tattoo, the mandala lotus flower tattoo is just for you.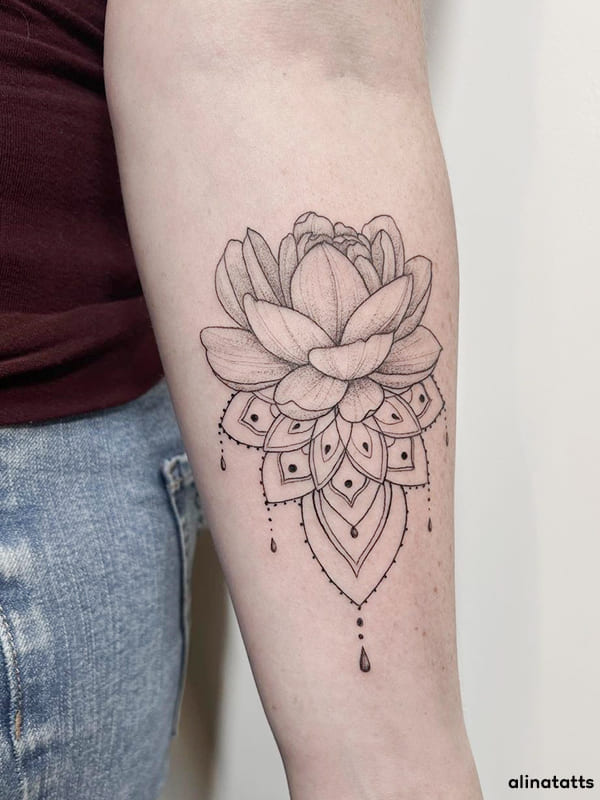 Small lotus flower tattoo
If you want a small lotus flower tattoo, this is the design for you. Not everyone likes big tattoos. I'm already in love with minimal tattoos. That's why a small lotus flower will always look stylish.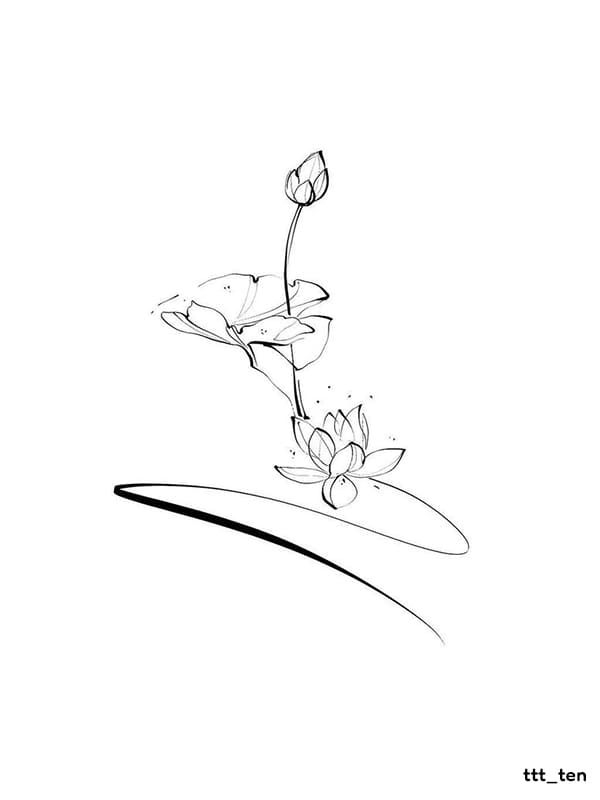 Wrist lotus flower tattoo
Wrist lotus flower tattoo looks so cute. Carrying such a meaningful tattoo on your wrist will make you happy as you look at it.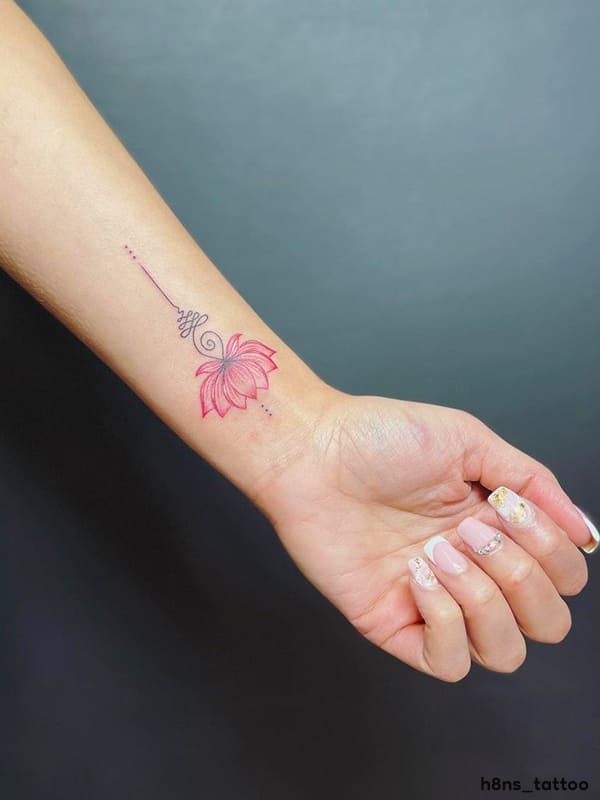 Lotus flower back tattoo
Although the lotus flower back tattoo is very common, it always looks beautiful. It's a place I come across a lot, but I liked it no matter who I saw it. I think getting such a beautiful lotus flower tattoo on your back will be good for you too.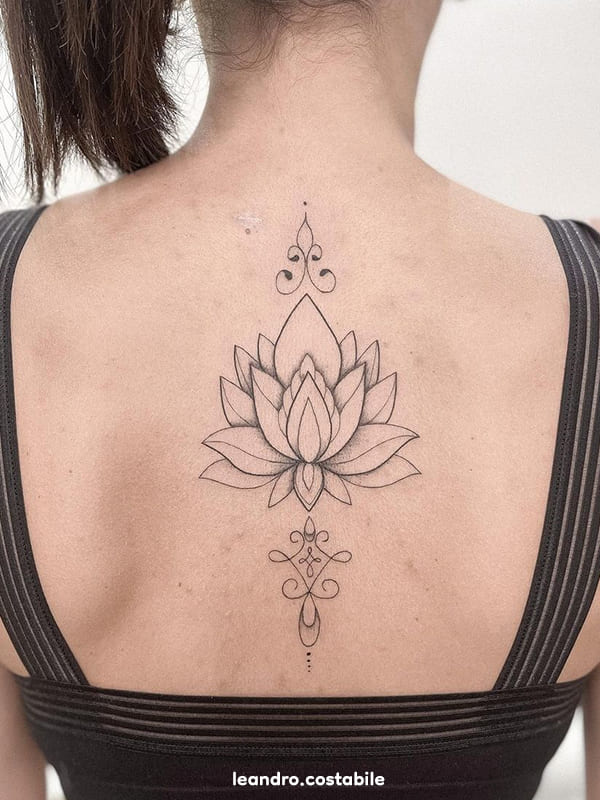 Coloured lotus flower tattoo
Colorful lotus flower tattoo has become very popular lately. You can have it done on your back or any part of your body. It will look beautiful anywhere. Let me give you an example to give you an idea.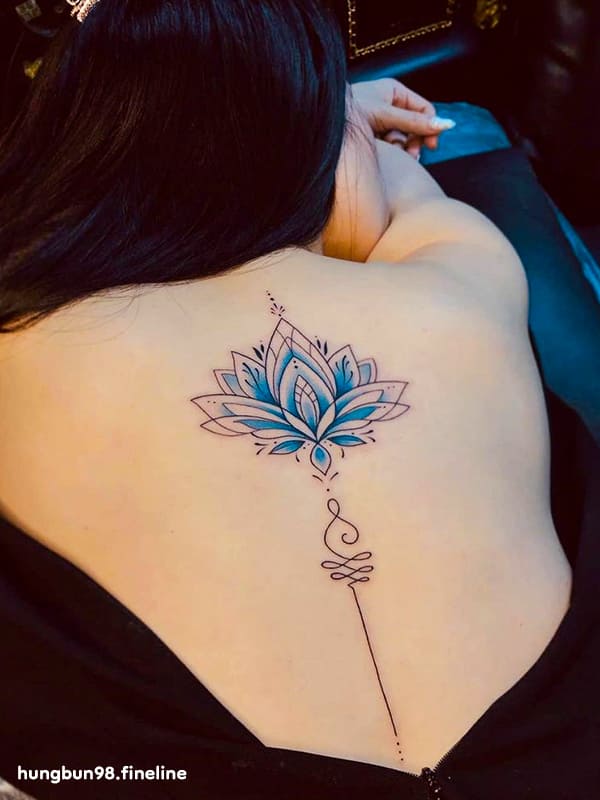 Blue lotus flower tattoo
If you are looking for a colorful tattoo, you can also consider the blue lotus flower tattoo. I really like the blue tones of the lotus flower. It may be among your options in different colors.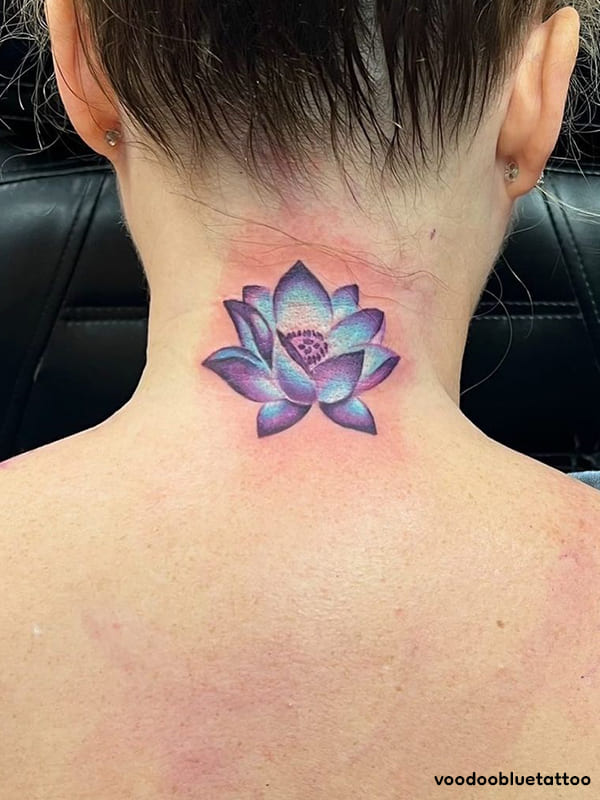 Japanese lotus flower tattoo
It is a very good idea to match the lotus flower with Japanese culture. I am a special lover of Japanese art and he created a beautiful combination with this meaningful flower.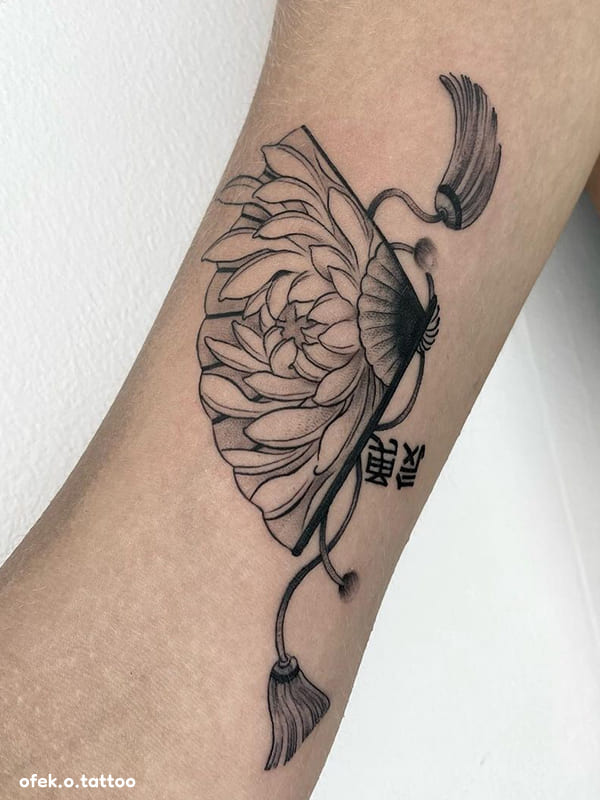 Lotus flower drawing tattoo
You can engrave the lotus flower on your body linearly. These are the patterns that minimal and linear tattoo lovers love. I leave a short and clear image of the event without drowning in too many details.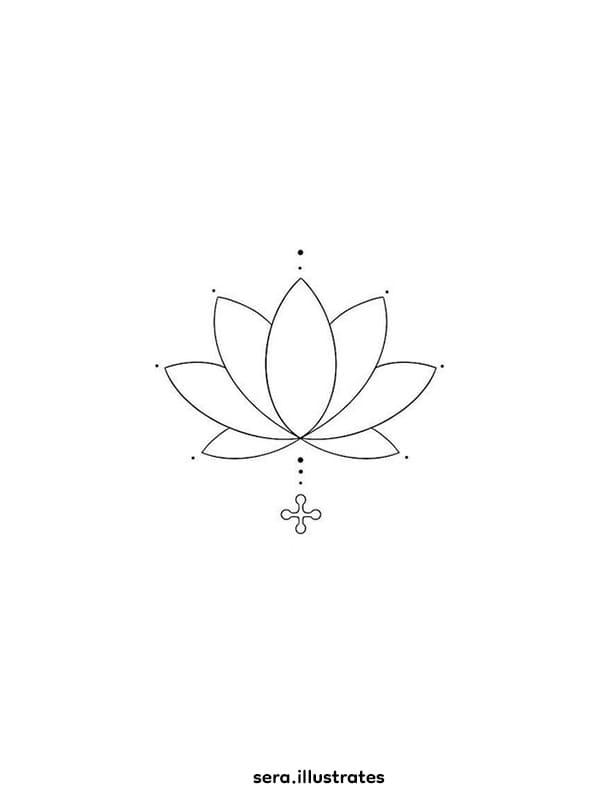 Lotus flower hand tattoos
We continue with lotus flower hand tattoos. If you want a beautiful lotus flower on your hand, I have a tattoo design for you. It will not make you very happy other than a mythologically very meaningful tattoo on your hand.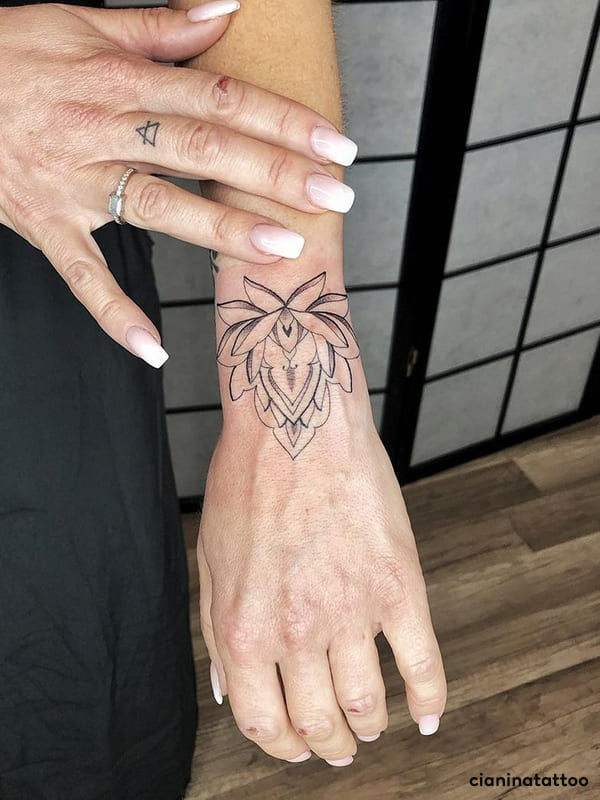 Lotus flower neck tattoo
You can think of a lotus flower around your neck. On your neck, or just behind your ear. It will look great in both places.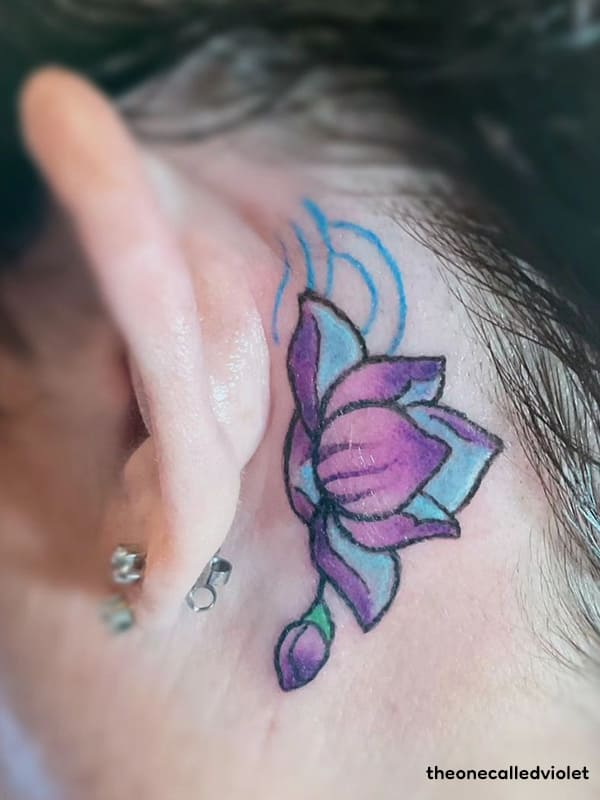 Lotus flower shoulder tattoo
If you say you want to carry a lotus flower on your shoulder, I leave a wonderful design for you. Lotus flowers in shoulder tattoos are among the popular ones of recent years.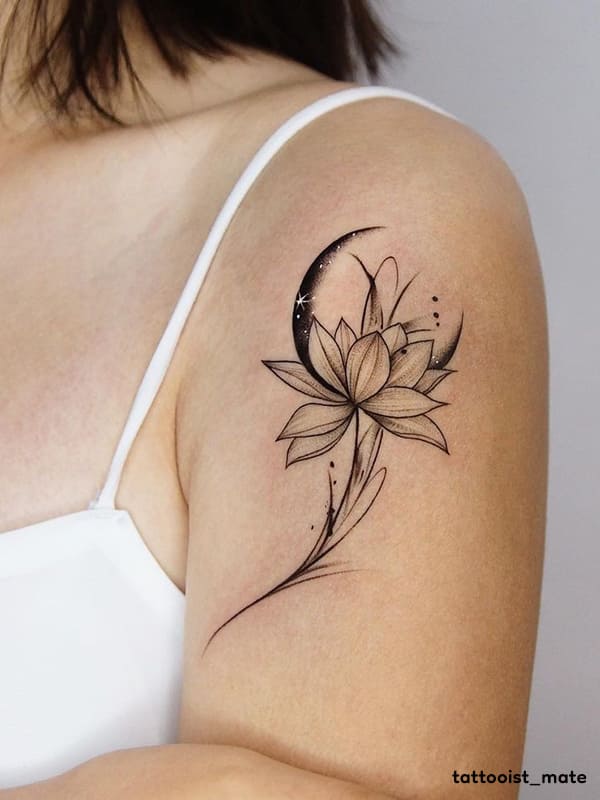 Black and white lotus flower tattoo
A black and white lotus flower tattoo is ideal for those who do not like color. Linear or shaded inside. However, since it is only in black tones, it is a suitable tattoo for colorless lovers.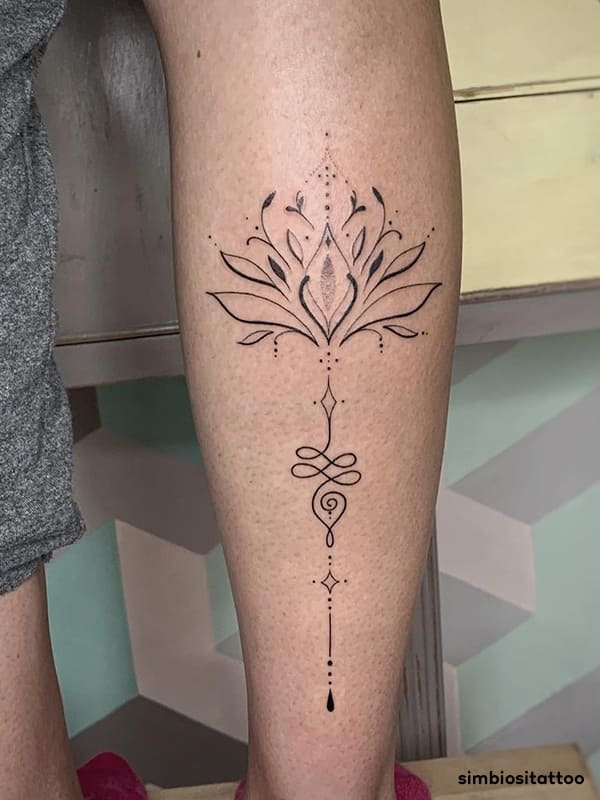 Lotus flower spine tattoo
The idea of a beautiful lotus flower tattoo on our spine also sounds pretty good, doesn't it_? You can have a beautiful lotus flower and any text you want underneath it. Or just choose a linear lotus is up to you.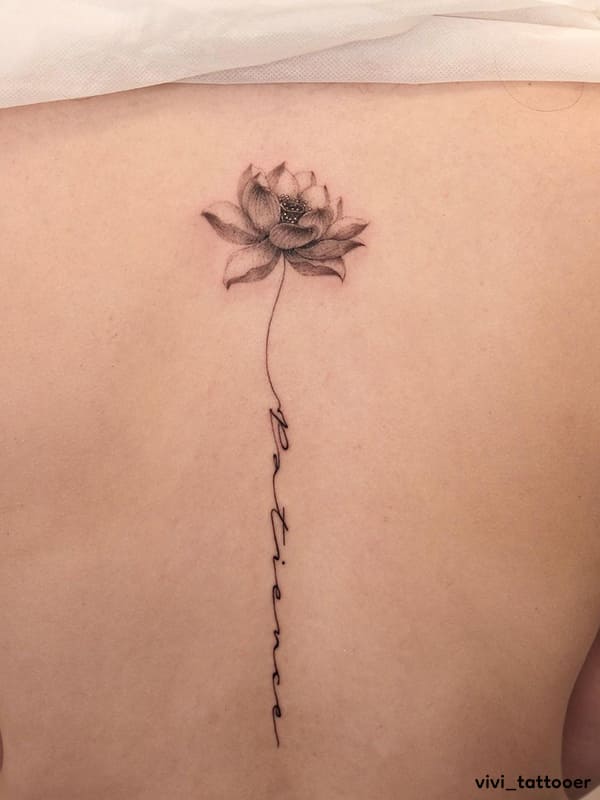 Lotus flower chest tattoo
If you want to carry the lotus flower on your chest, you can choose more minimal or colorful.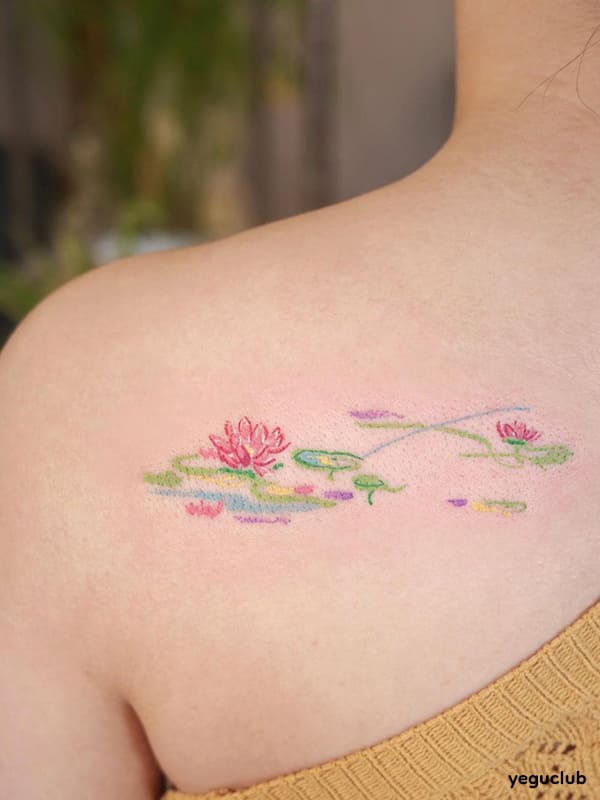 Lotus flower arm tattoo
A lotus flower on the inside of your arm is simple and very stylish.
Lotus flower tattoo cover up
If you are bored with your tattoo, you can cover it up with a lotus flower. First, a mixture of colors in watercolor tones is placed underneath, and then a beautiful lotus flower. Thus, you can get rid of your old boring tattoo.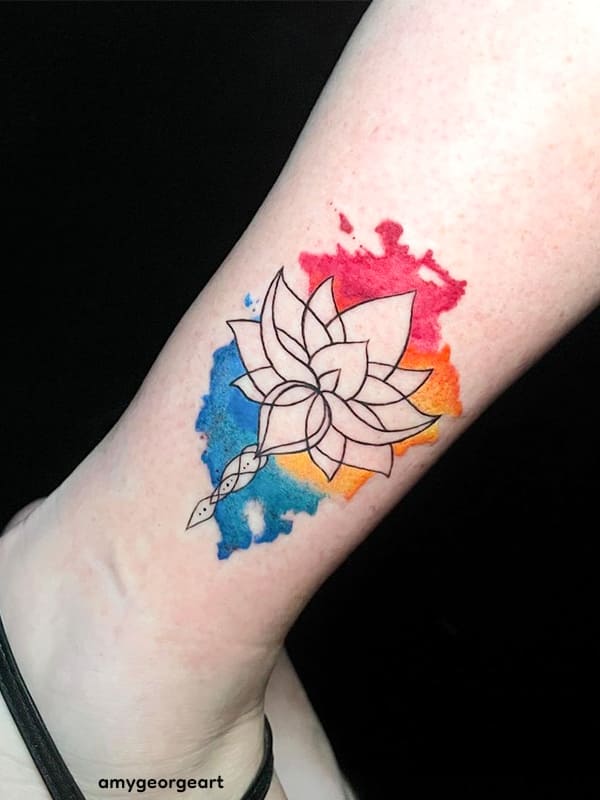 Lotus flower tattoo on men
Although it seems like only women get this type of lotus flowers made, it is not like that at all. There are quite beautiful lotus flower tattoo designs available for men.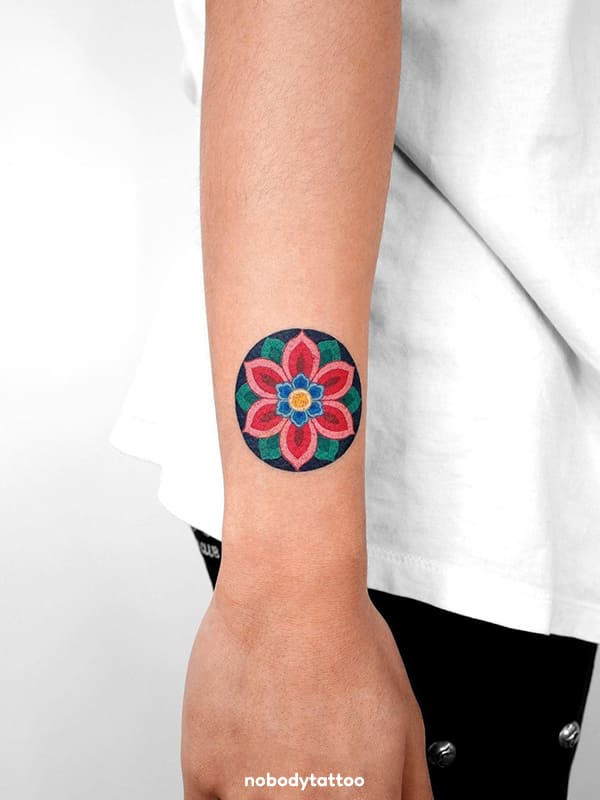 Color lotus flower tattoo
I continue with the colorful lotus flower, simple, elegant and colorful. The most beautiful form of red is in this lotus flower.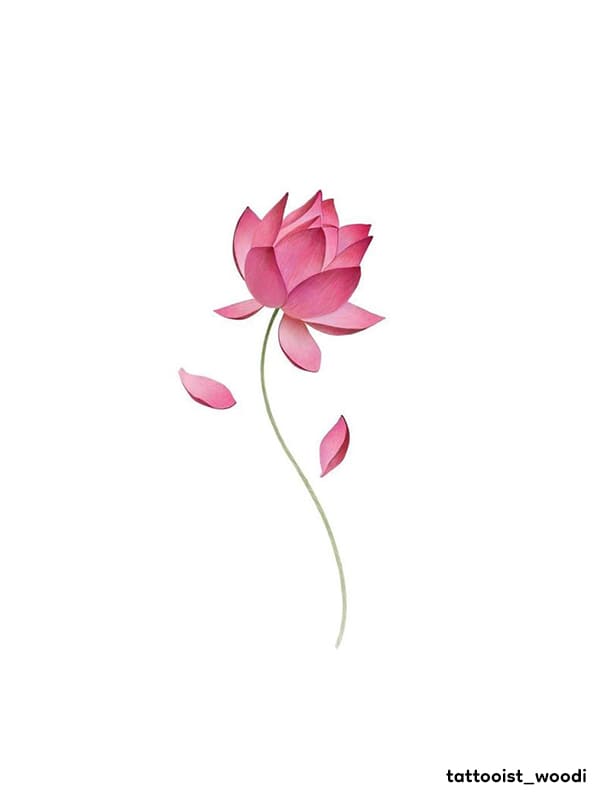 Lotus moon flower tattoo
It was a very good idea to combine the lotus flower with the moon. It is a symbol of rebirth.